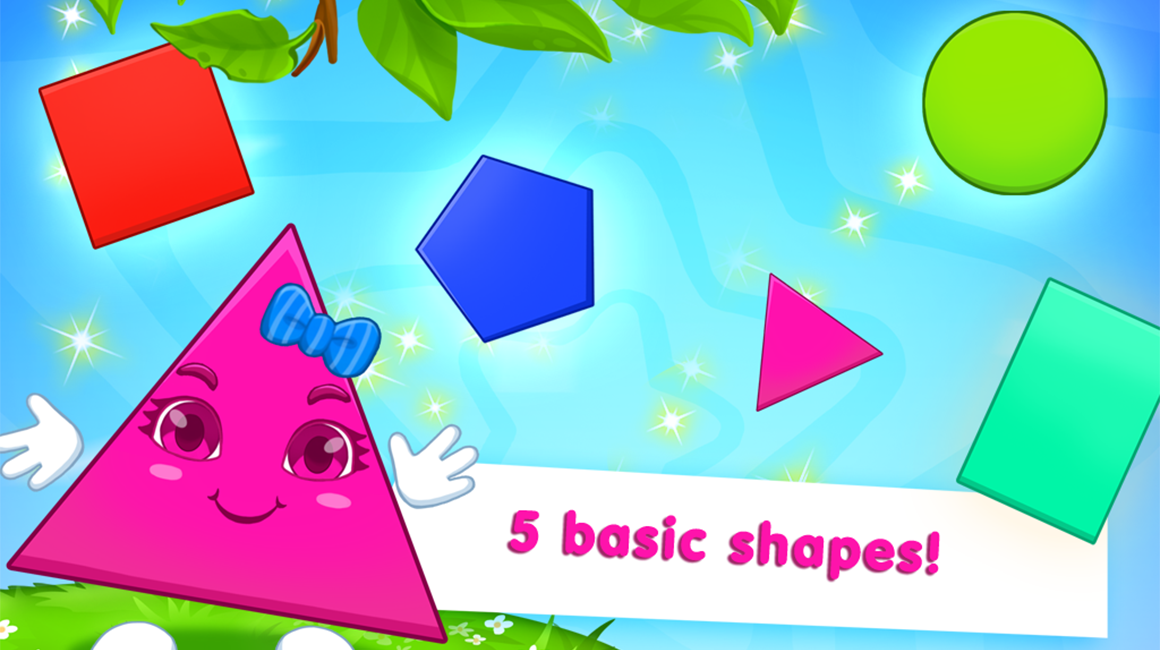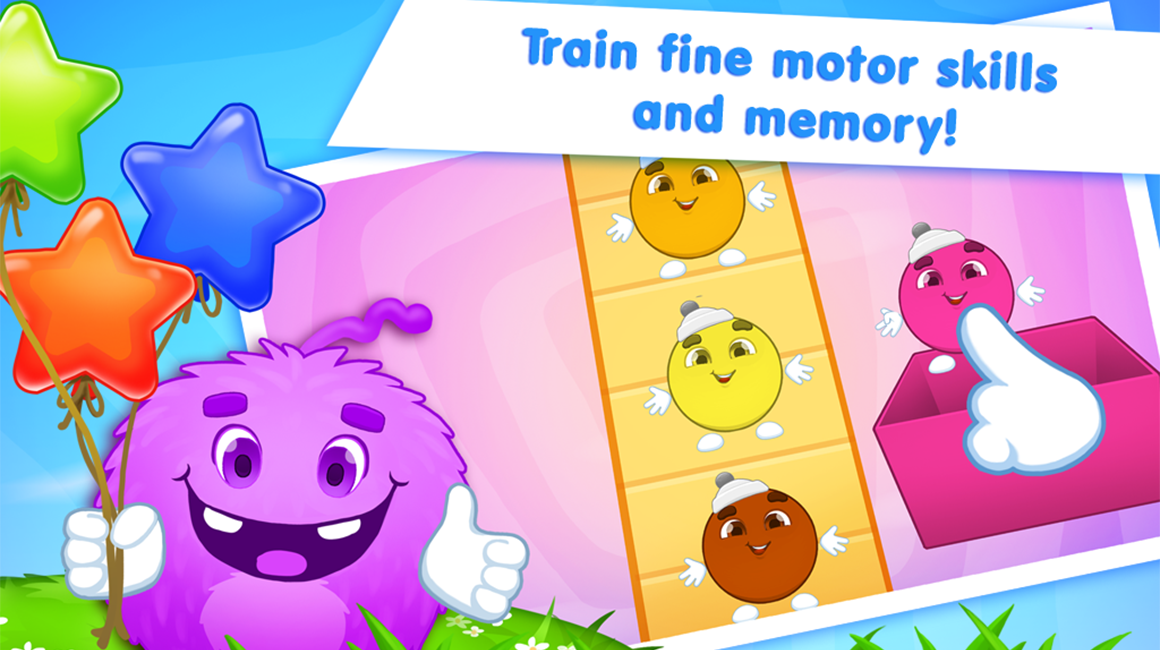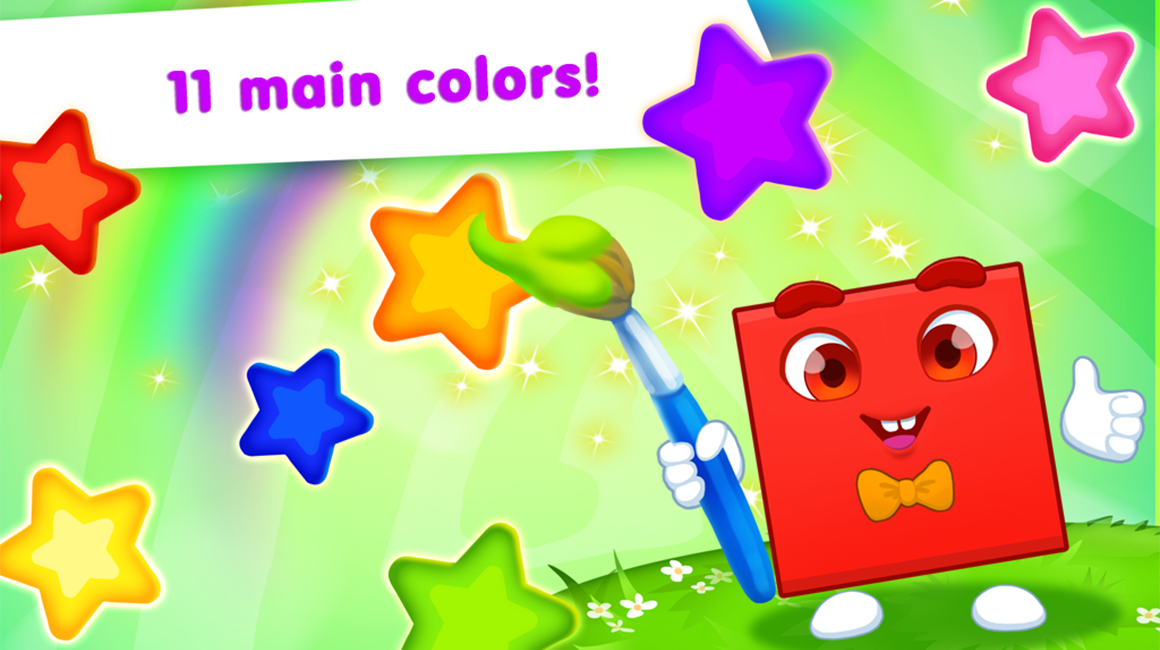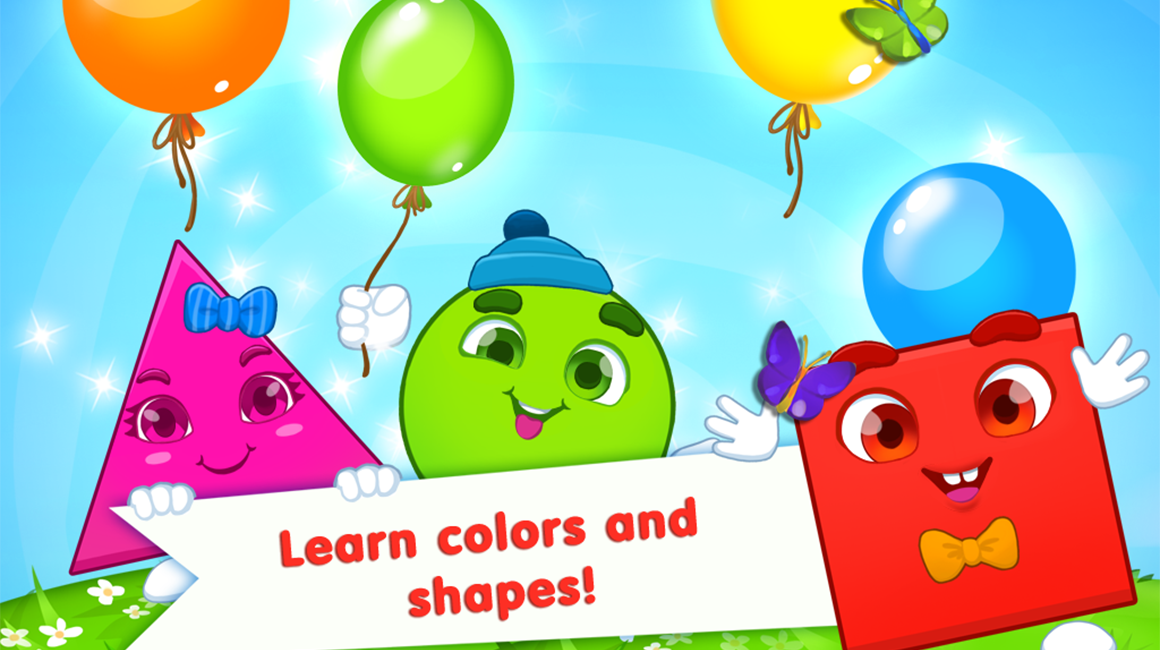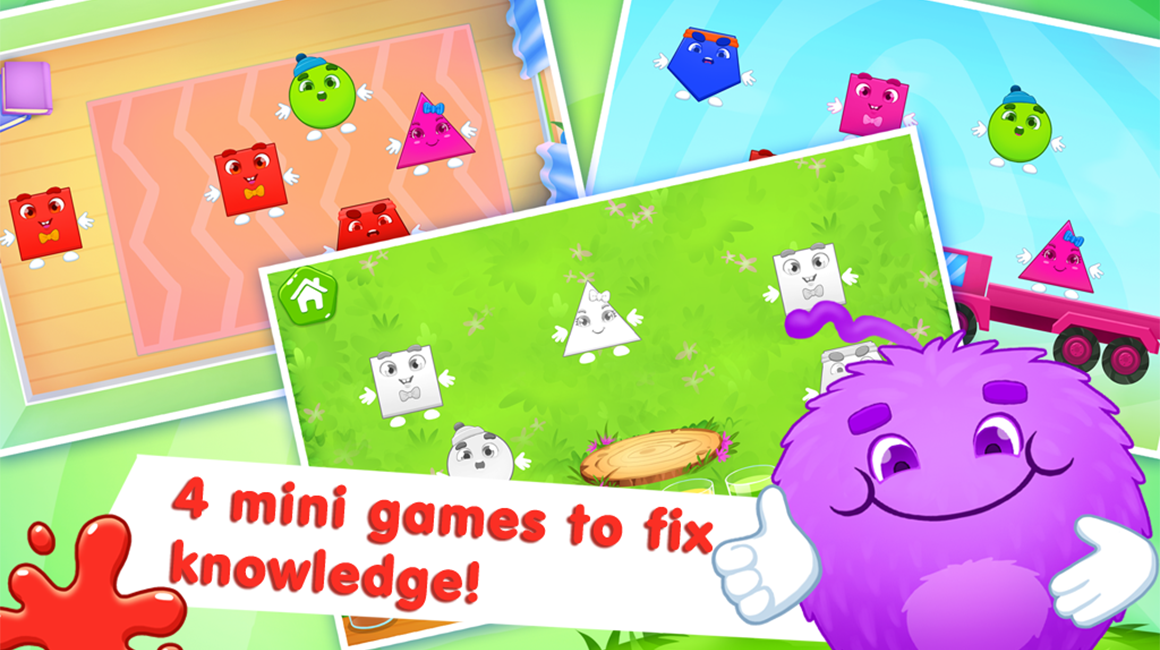 Learning shapes and colors for toddlers: kids game
Our new educational games for kids "Learn Colors for Kids & Babies" are an opportunity for parents to get their little children acquainted with basic colors for toddlers in a playful manner.
The main advantages of the colors games:
– Learning colors: red, green, yellow, blue, pink, purple, white, black, brown, orange, gray. This is the basic palette of colors that every child should know by the age of 5 years old.
– Learning colours in several widespread languages: English, Spanish, Russian and some others. Multilingual study of colors is useful for those children who plan to study foreign languages in the kindergarten and/or at school.
– Playing colors games your baby will broaden his or her vocabulary and expand horizon, as our color games include a lot of new objects and words.
– Our learning colours games for kids consist of 4 mini educational games for kids kindergarten. Playing these colors games for kids allows to play colors and learn colors name properly. The colours games for kids also provide baby coloring games.
– You can download color games for toddlers for free. Color games for kids free help save family budget without compromising quality of baby's education.
– Our baby color games train fine motor skills, memory, attentiveness, perseverance, curiosity and other skills that will help your child learn better at school in the future.
The baby colour games can be recommended as:
– learning games for toddlers age 2 to learn colors toddler free
– learning games for toddlers age 3 for learning colors for toddlers free
– educational games for 4 to 5 year kid for learning colors for kids free
How to play our colours games:
Colors for kids learn is arranged in the following way. On the main screen of the colors and shapes for kids app free preschool there is an oak of knowledge, its branches are swaying in the wind, exotic butterflies are fluttering around. There are circles on the oak branches behind which colors for kids are sheltering. Our color games for babies provide a choice of how to learn colors – either playing educational games for kids nursery separately (in this case color games for kids have endless cycle), or entering the big circle with an image of a book where learning games for kids will change each other automatically.
Now a few words about shapes and colors games for kids thanks to which it's possible to learn colors for children easily and quickly.
1 Coloring for kids. The coloring for toddlers free provided by this baby learning apps allows to paint objects in one touch. Your baby sees a certain color and 3 items for everyday life which usually are painted in this color. Following the logic of the children games free the baby clicks every object and it becomes painted in the above-mentioned color. Animals become animated in order to show your child the difference between the living and nonliving
2 In the second baby learning games we study shapes and colors for toddlers with the help of 3 contours of ships painted in different colors. Your baby sees an unpainted ship with a learnt animal onboard. The child is to recollect what color the animal should be and to pull the ship into the corresponding contour
3 In the third part of the children learning free apps we continue to study colors with water transport, this time it's a boat. The kid sees three differently colored berths. At the bottom of the screen there is a boat with a certain animal. It is necessary to track the boat to the berth corresponding to the color of the animal seated in the boat
4 In the last game your toddler will see an apple tree with apples of different colors. One of the animals learnt before comes up to the apple tree. The kid should feed the animal with an apple of the same color as the animal is.
All the games learning and consolidating knowledge of colors were developed in cooperation with children's educators and psychologists. Your kid will definitely like to study colors in the new format that our application offers.