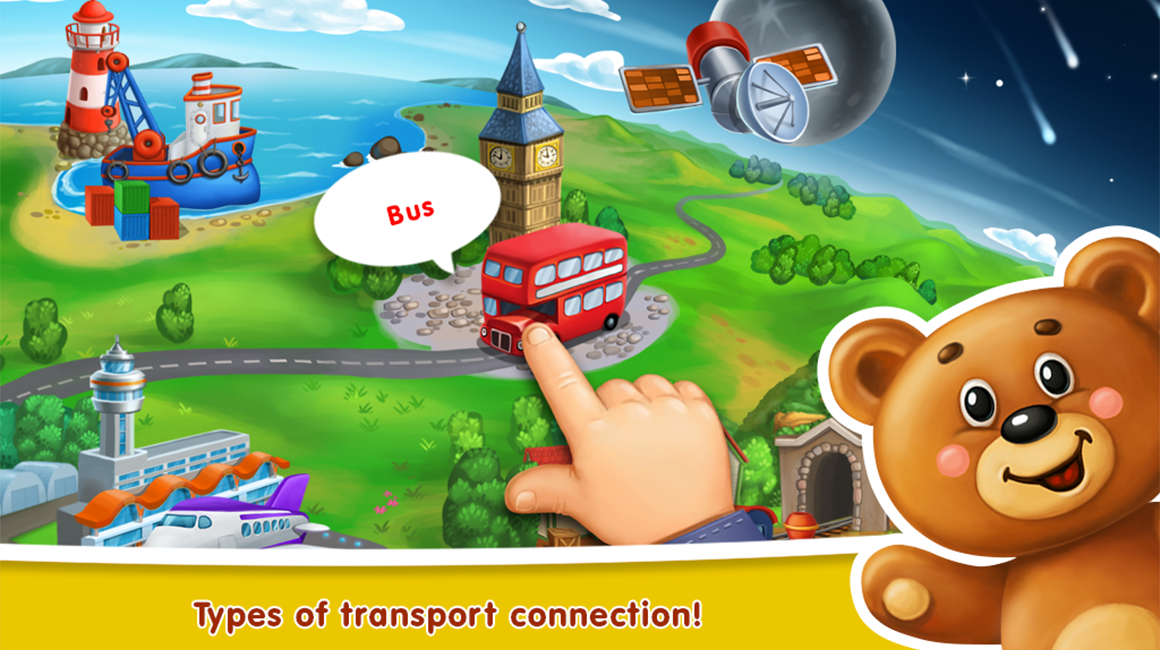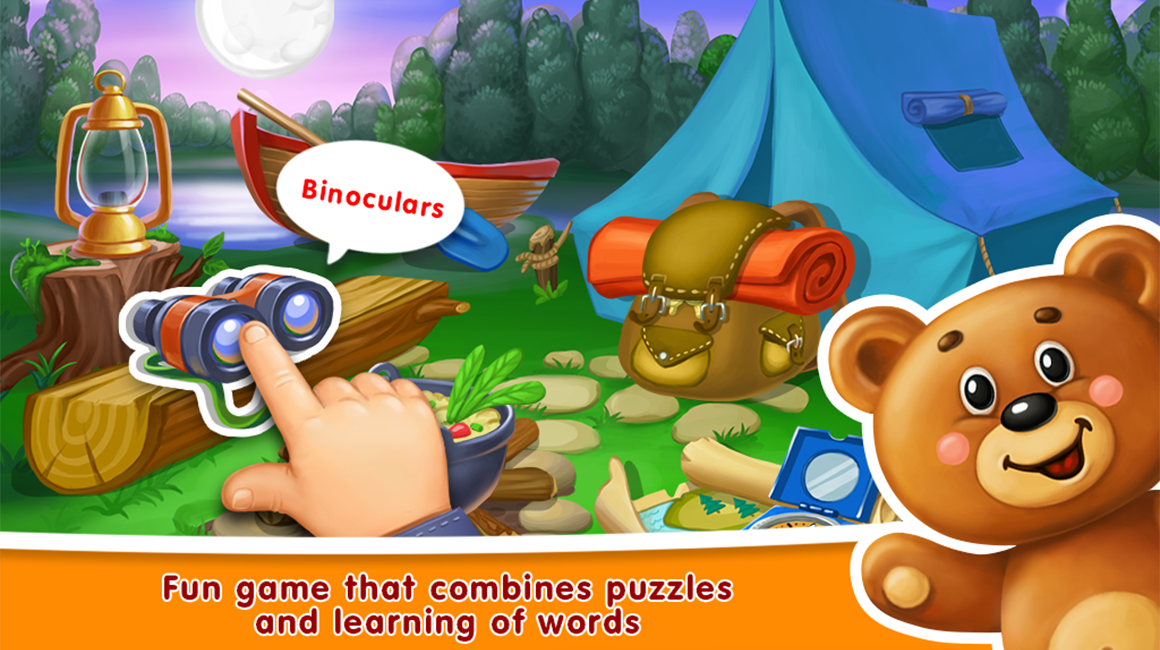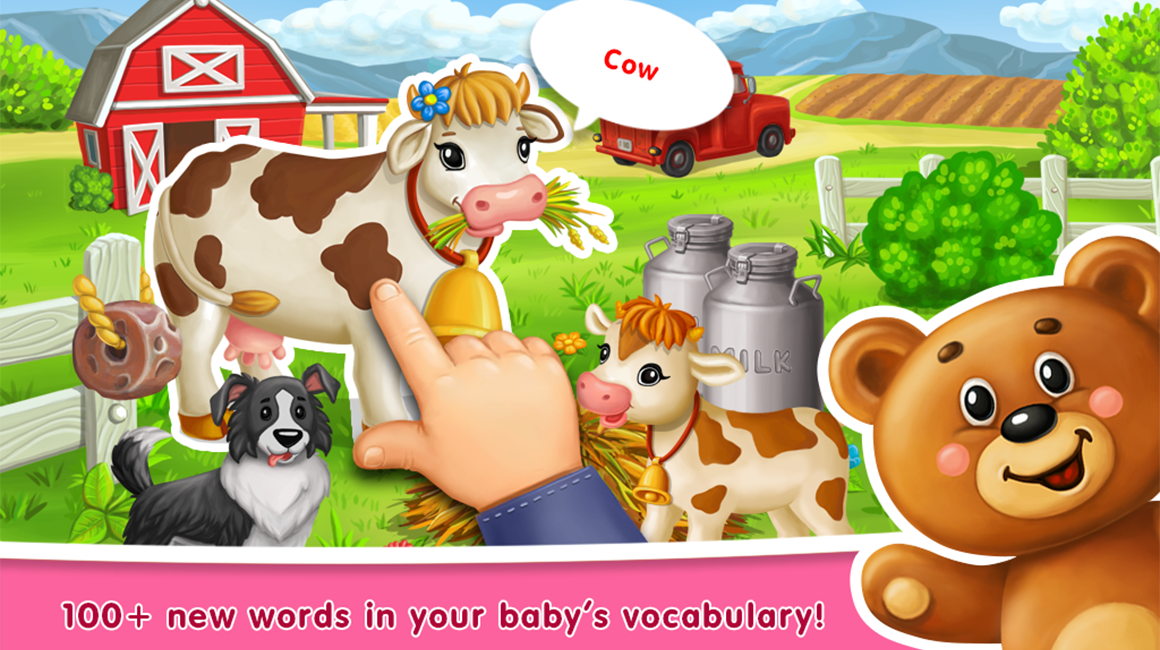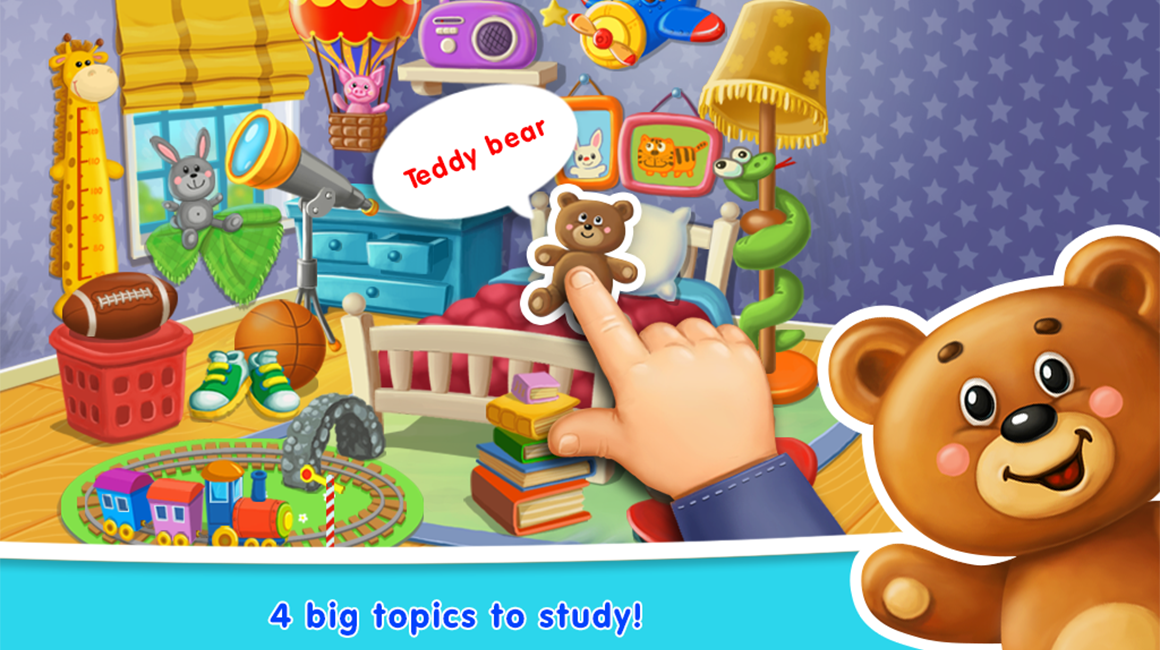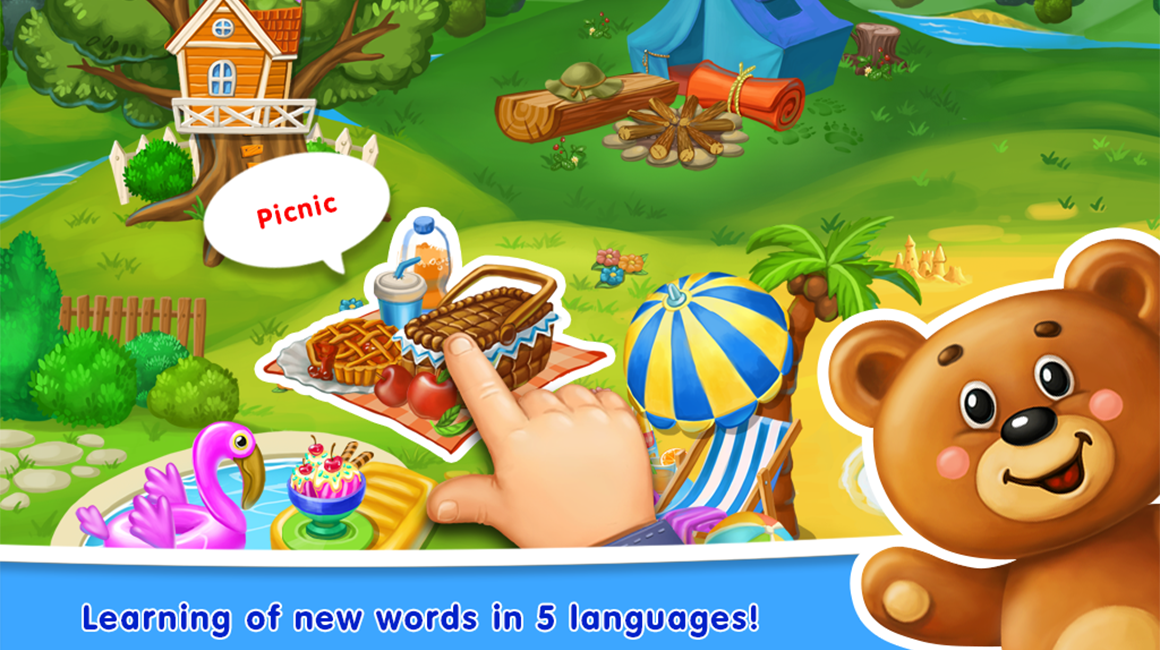 Learning Words for Toddlers: Kids Educational Game
Here are the main advantages and features of our word learning games:
– learning words for kids on 4 large topics:
1. learning words for a toddler on the housing topic – a children's room, a bathroom, a living room, a kitchen, and the territory in front of the house, shortly – baby words about the world that a little kid learns first of all;
2. types of outdoor recreation and pastime in the open air (our kids vocabulary builder app provides english words for kids to learn about a beach holiday by the seaside, a picnic, a camping, a poolside leisure, children's playground);
3. first words for kids and toddlers on the theme of wild and farm animals (your baby will see how pigs with piglets live, as well as a horse, a cow with a calf, hens with a cockerel and chickens. In addition, the baby learns toddler words which call wild animals – a wolf, a fox, a ferret, and others);
4. first words for babies on the types of transport and communication (an airport, a bus station, a railway station, a port, a space station).
– Playing our baby word learning games your child will learn how all the above-mentioned places are usually organized. Moreover, your baby will get to know 100+ first words for kids and objects of everyday life. So, thanks to toddler word learning games we also broadens your child's vocabulary and expands his or her outlook.
– Our toddler word learning games help learn words for kids in 5 languages. The kids app in english for learning word with phonetic sound provides English word learning for kids, Spanish words for kids as well as French, Russian and Arabic.
– All the elements of our words games for kids are very colorful and animated! Your baby will be willing to watch it again and again, how amusingly various objects move demonstrating first words for baby.
– You can download our vocabulary games for kids for free. Free kids learning word games is the right choice for all parents.
What can your kid learn while playing the toddler word games?
– Fruitful images of kids words learning games in english will show your child a lot of items from surroundings.
– Such kids learning games contribute greatly to the development of attention concentration skills and persistence.
– Learning words first grade reinforce the cognitive skills of your baby.
– Words learning for nursery children develop fine motor skills.
– Learning words for toddler flashcards develop logical thinking.
– Words for toddlers learning makes his or her imagination and visualization stronger.
– English vocabulary for kids cultivates creativity.
The word learning game is suitable as:
– learning games for toddlers age 2;
– learning games for toddlers age 3;
– educational games for 4 to 5 year kid.
Download our educational games for kids kindergarten and improve a bunch of your baby's skills mentioned above.
The baby learning games was developed to be very intuitive for any baby. Immediately after starting the baby learning apps, your kid will see 4 pictures illustrating all the four topics on the right side of the screen. Clicking on one of the pictures, your baby will feel a slight vibration and hear a pleasant sound provided by children learning free apps. All the groups of objects within the selected topic of the educational games for kids nursery will be opened. For example, if the chooses "house" in the children games free, he will see a plan of a house with several rooms. Clicking on the animation "kitchen", the kid enters the kitchen in the learning games for kids. Clicking on each item, the child will see a cheerful animation and hear the name of the subject in the chosen language.